1. How do you calculate the Volumetric Weight of a Package?
Volumetric weight, also known as dimensional weight is used by Advance Baggage Service and other freight industries and courier services around the world to invoice for the actual space that a parcel, package or pallet takes up in an aircraft or storage area. An aircraft can quickly become full of bulky, lightweight articles long before it reaches its capacity in weight which makes for inefficient use of space.

The basic procedure for calculating volumetric weight is:
Imagine the smallest cuboid box that your consignment will fit in.
Find the volume of this notional box in cubic centimetres.
Divide this by 6,000: the answer is your volumetric weight in kilograms.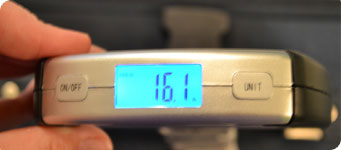 2. What are the system requirements for using ABS Website?
PC with internet connection, web browser. Most web browsers are absolutely fine with ABS online booking system, in order to get better performance; we recommend you use Google Chrome or Mozilla FireFox and a printer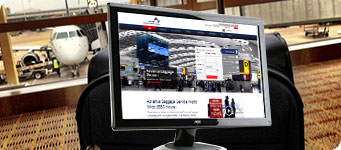 3. I want to start using ABS online, what do I need to do?
If you have a computer with internet access you are ready to send your parcel??? No registration or ABS account is required. Just have your credit card ready and ABS will take care of the rest!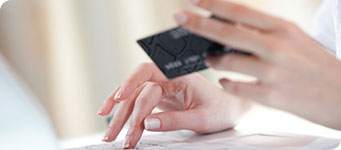 4. My Advance Baggage Service tracking number does not work?
One of two possibilities: Either you were given the wrong information or you typed it into ABS incorrectly, check the tracking number again to make sure you put in all digits.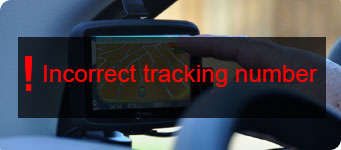 5. What's the benefit of Advance Baggage over other freight companies?
Simply put luxury service. The difference is noticeable right from the start, as Advance Baggage retrieves right at your home or office at the specific time you have requested. This is a marked departure from our competitors. Once your parcel is collected by Advance Baggage it is continually tracked, culminating with our delivery confirmation, which is sent to you via your choice of e-mail, phone or fax. For international shipments/Air Freight, Advance Baggage completes all customs documents on your behalf, and has a fully dedicated speciality team to insure expeditious clearance into any country we serve, once the delivery is under way. This again, is a marked departure from our competitors who require you to complete all customs documentation, which can often be arduous and confusing? What's more, with service to over 150 countries worldwide, Advance Baggage offers the greatest service area of any company in the industry.
6. To whom Advance Baggage Service is designed for?
Advance Baggage is designed for all travellers. Leisure, business and family travellers who wish to make their trip as hassle free as possible. We are a perfect compliment to those traveling on cruise ships, children going to camp or back to school, and those simply looking to take the headaches out of air travel.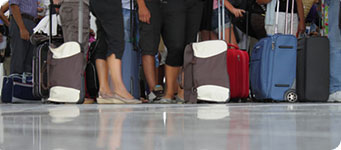 7. What is our Advance Baggage Service?
Advance Baggage is a full service baggage shipping company. We give you the ability to eliminate the hassle of travelling with your baggage by providing door-to-door service to and from your destination almost anywhere in the world. You simply pack and contact us - we handle the rest.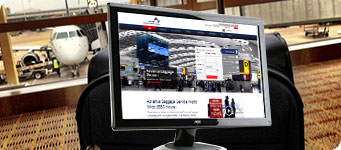 8. What is the advantage of paying for a baggage delivery service?
Carrying heavy bags and bulky items to and from airports and waiting to check in and claim baggage is an inconvenience for any traveller. Intensified security measures that permit inspectors to handle and check baggage and even break into locked bags adds to the frustrations of a trip, which can then be compounded by continual and increased failures by airlines to deliver baggage on time? Advance Baggage offers a luxurious, worry and hassle free alternative.