Excess Baggage Service
Have you experienced any problem with Excess Baggage or Excess Luggage, which is greater in weight or in number of pieces than an airline will carry free? Advance Baggage Excess Baggage Service is the best & quickest solution for your problem we will safely deliver your baggage to your destination within a very short period of time.
Read more about Excess Baggage Service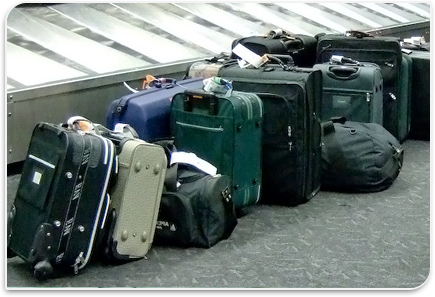 ---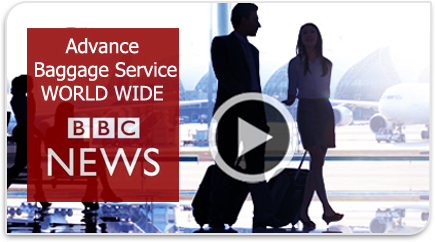 Advance Baggage Service World Wide (BBC News)
Sometimes your holiday can be ruined by your airline by losing your luggage. On average for every 1000 bags transported on flights, 15 go missing. Packing earlier than your journey, labelling with our tracking system labels and sending your bags in advance is your answer to peace of mind.You can be secure in the knowledge that your bags are safe and at your desired destination waiting for you.
Watch Advance Baggage Service World Wide (BBC News)
---
The most personalized worldwide delivery service made simple!
You can now plan an upcoming trip and we will send your luggage in advance to a destination airport or location of your choice anywhere in the world.
Read more about worldwide delivery service